Driving Efficiency and Working Smarter in Arts Centres and Theatres - Perth Theatre
Join an exclusive gathering of arts leaders at Perth Theatre for an afternoon of knowledge sharing and best practice
- sponsored by Yesplan.
Register now
An afternoon Seminar at Perth Theatre
The challenges facing today's arts centres are considerable.
As venues are challenged by funding cuts and the draw of an ever widening variety of entertainment platforms to attract people's discretionary spend, we look at how efficiency can help you to free up more time to be creative and drive additional revenue. During this free to attend session you'll hear from expert speakers on these challenges and how arts organisations are working to address them with practical solutions.
Places are strictly limited to 30 people so make sure you book early.

What can you expect?
1.00 PM Coffee and Networking
1.30 PM Welcome to Perth Theatre and set the scene
1.40 PM Digital Transformation in Arts and Cultural Organisations - Keynote Speaker Steve Plummer
2.10 PM What can we learn from Airlines? - Speaker Andrew Thomas
2.40 PM Short break
3.00 PM Instinct vs Insight: Working towards a Data Driven Culture - Speaker Rachael Easton
3.30 PM Case Study
4.00 PM Q&A
4.30 PM Drinks and Networking
Meet our expert speakers!
Keynote speaker Steve Plummer

Steve will discuss Digital Transformation and how it can improve the efficiency of cultural organisations.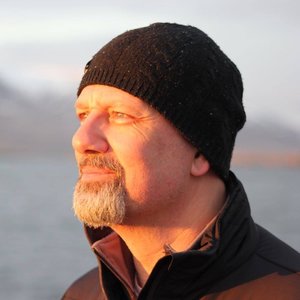 Steve has over 30 years of experience in business and for the last 20 years, he has specialised in all things digital. He has held roles across 7 boards of Directors, as well as launching and exiting three companies.
Across his digital career, he has delivered three major transformation programmes successfully. He now consults with major FTSE 100 companies and SME's on their digital transformation and road mapping.
Now working as Head of Strategic Consulting at the award-winning digital agency, After Digital, his recent Arts and culture work includes National Theatre Scotland, The Royal Academy of Dance, The Artists Network and Falkirk Community Trust.

- Twitter: @Steveplummer8 and @AfterDigitalUK