Advanced webinar: the use of systems for venue management in Scandinavia
Find out more about using systems such for your venue management. Why would you use systems and why would you connect them? Sindri Mar Finnbogason and Violet Tolpe share their expertise.
Register now
How to use and combine venue management systems
In this advanced webinar two experts in the Scandinavian cultural sector and the use of venue management software tell you why you should use software for your venue planning and how you let systems work together in harmony. These main questions will be addressed:
Why would you use systems?

Why does one supplier not provide all that I need so I don't need integrations and several systems?

Why would you connect them? Why would you connect e.g. event management and ticketing systems?
Who are the hosts?
This advanced webinar on venue management systems in Scandinavia is hosted by Sindri Mar Finnbogason (CEO at Tix Nordics) and Violet Tolpe (Sales & Account Manager at Yesplan). They are both experts with many years of experience in the cultural sector.

Sindri Mar Finnbogason - Founder of Tix Nordics
Sindri has been working in the ticketing industry since 2002.
In 2003
he founded the
first Icelandic ticketing company
but moved to Copenhagen in 2008 when his company acquired Billetlugen.
This became
Venuepoint
and expanded to
Sweden and Norway
. After Nordisk Film bought Venuepoint he decided to quit.

He went back to Iceland in 2014 and started Tix.is. Today, Tix Nordics is selling over 3 million tickets per year.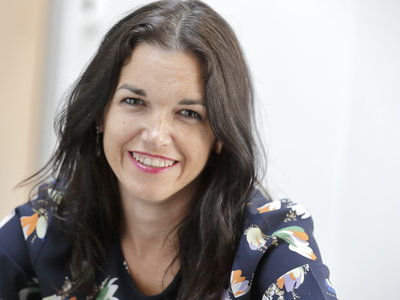 Violet Tolpe - Sales & Account Manager at Yesplan
Violet started her career in 2000 as camera operator for VRT (public broadcasting company in Belgium). During summertime she worked at theatre festivals in Belgium. For over 10 years she has also worked as a salesperson for a few multinationals.
These two jobs are the perfect foundation for her current job: Sales & Account Manager at Yesplan. She has done the implementation of Yesplan in organisations in the Benelux, Germany and Switzerland and is now focusing on the Scandinavian market.

Are you interested how Yesplan can help your venue management and planning? Sign up now for one of our live introduction webinars. A Yesplan specialist shows you around in our software.