Arena Nord's Event Planning
Arena Nord showed us around their impressive venue. Discover how a venue of this size juggles cultural, sports and commercial events. We talked about their digital set-up, workflows, integrations and best practices, applicable for locations of all sizes!
Watch now
Who's Arena Nord?
A summary of what Arena Nord has to offer reads like an impressive resume.
Located in the Danish town of Frederikshavn, they regularly welcome thousands of visitors during shows, sporting events and conferences.
COO Morten Sønderskov hosted this webinar together with Yesplan's Violet Tolpe.
The topics we discussed:
1. The intricacies of event planning:
Tips & tricks for handling a lot of rooms/locations




Differentiating between event types
2. Communication and HR:
Communication with different departments (catering, ... )
Permissions a.k.a who's allowed to do what in a digital ecosystem?
3. Digital connections & integrations:
How to handle integrations step-by-step

What does the integration process look like?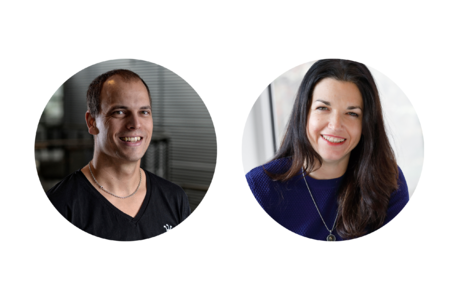 Your hosts
Morten Sønderskov – COO at Arena Nord
Coming from the music industry as a live sound engineer, Morten has more than 20 years all-round experience with events and festivals. He joined the Arena Nord Team 15 years ago as a Technician, of which the last 5 years as COO. His main focus has been improving the venue's digital processes transforming it into the streamlined, well-oiled machine it is today.
Violet Tolpe - Head of Sales Operations at Yesplan
Violet studied cinematography and kicked-off her career in that industry. She started working for Yesplan about 5 years ago as a Customer Success Manager. Now she is the Head of Sales Operations, guiding the Sales team and improving processes behind the scenes.