Off to a flying start
Wednesday 30 October 2019
Entering a new market is never easy, but our UK team was off to a flying start when they landed their first customer before even trying to sell Yesplan. Read what obstacles they had to overcome in this third interview!
How did the Yesplan story start in the UK?
Andrew: I was at a conference in Edinburgh where Erik, an employee at Yesplan, asked me for 10 minutes of my time to talk about Yesplan. I didn't really want to, but when I politely sat down and listened to him, I was absolutely amazed by how well-thought-out, simple yet complete the system was. I asked him how much it costs and was also amazed by the value given to organisations. Next thing I know, I started working with Yesplan.
We wanted to know if Yesplan was a good match for cultural venues in the UK. And who better than those actual venues can answer that question? Some Yesplan staff came to the UK and we went to visit a number of venues. Not to try and sell, but just to ask them their opinions. We jokingly called it our 'no selling tour'. Every meeting we said 'You can't buy it, we're not selling it. We're just working out if it's the right fit for the UK market'. And I think it was our second meeting where we actually sold our first system to our first UK customers. So that 'no selling tour' turned out to be a pretty good selling tour.

So apparently Yesplan and UK arts and cultural venues are a good match. What happened next?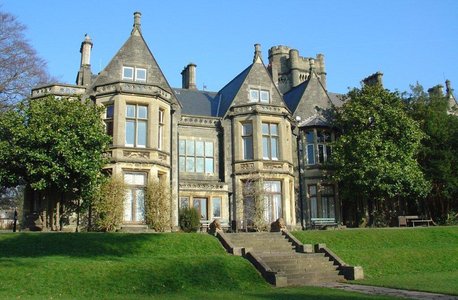 Andrew: We had our first customer, which was a really great organisation called Insole Court. They provided useful input about Yesplan's functions within the organisation. They helped us find and fill those gaps in the functionality in the UK market. Shortly after that, people started hearing about Yesplan and I started doing demonstrations, either in person or remotely. From there we grew pretty quickly and delivered a number of installations.
We suddenly realised we needed more staff available in the UK, also due to my limit of time I could put in the project. We wanted one person who could help us develop the business and contracts and a second person to help us implement those contracts.

Andrew: Wouter, our CEO, Jeroen, our Sales Director and I decided we wanted people with not just the right skills, but also the right attitude and mentality. We were delighted when we found Darren and Patrick, because they both share what we call "Yesplan Values" in terms of how committed they are to the sector we serve and how they align with our already great staff at Yesplan.
Patrick: When I joined Yesplan I was very impressed with not only the product, but really the whole attitude of the company. It resonated with me and I could already see how it would work in the UK. It was obviously a well developed profile for the company and product in the Netherlands and Belgium. Although we were new in the UK, we had that to build on and to refer to, with I think around 200 clients in those regions at that point already.
Was it all that positive? Or were there obstacles you had to overcome?
Patrick: Not at all actually, we definitely faced some obstacles on the way! The first one we had to overcome was just to get people to know the name. Looking at the UK market in this sector, there's a bit more competition and they have been around for a longer time. So we need to get to that point where people automatically think of Yesplan, as soon as they start thinking about event and venue planning software. We are trying to educate the market on this, we're building that knowledge of us as a company by doing webinars and inviting people to our seminars. For these seminars, we work with other companies as well and we try to demonstrate how we fit into the arts scene in the UK.
Darren: Also we needed to build up the confidence of potential clients that the system definitely delivers everything that is required. We've been able to do that by offering workshops before the final signing. They have been really successful and its great when you see people getting really excited about the possibilities.
Andrew: And it really helps to have trainers like Darren there, not only sales people showing you the blue skies. Staff getting hands on training means that they literally say 'when can we have it?'. Once you touch, you want it.

Patrick: Another challenge I already briefly mentioned in the last interview, is funding. Some organisations are really strapped for cash. And even though it's not an expensive system, they're taking on a new tool that they haven't necessarily budgeted for. So they need to get that into their cash flow and clear the funds for it.
You said that you gave workshops Darren, can you tell some more about that?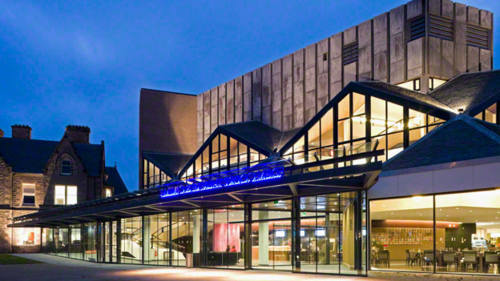 Darren: A big part of our journey with Yesplan actually revolves around working remotely and using online meeting tools. Yesplan being cloud based, customers can work from anywhere with an internet connection. We concentrate on offering remote learning resources like online video sessions and we've found that this has many advantages as not only are we cutting down costs and reducing installation times, it also cuts down on environmental impact, which we find important.
Andrew: But that certainly doesn't mean we don't get on site too. One time I went with Wim (one of our account managers) for a workshop up in Inverness, to Eden Court. They were astounded we took the 6 or 7 hour train ride all the way to the north of Scotland to insure their staff got that hands on approach on the product. We've also evolved our processes based on examples like Inverness, where we won it because we were prepared to get on that train.
Patrick: It's actually one of our offerings during the contract phase now, because venues really appreciate the effort.